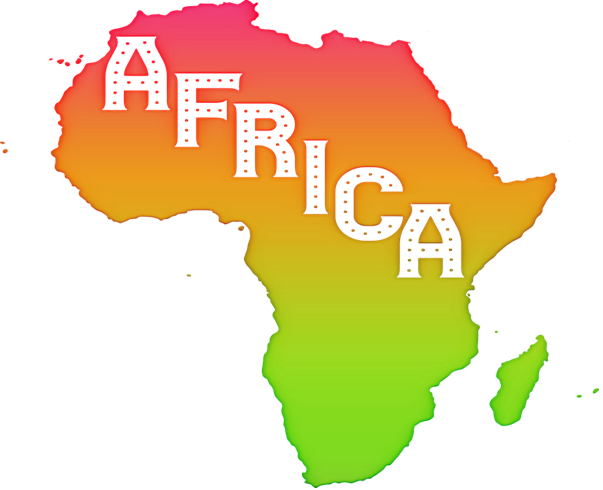 We at SafariRemit desire to improve remittance service and make it easier, faster, and safer for all African countries, especially in the sub-Saharan Africa region, which was hugely responsible to the origin of SafariRemit. In this blog, you will learn five reasons why SafariRemit is the best way to transfer money to the Horn of Africa.
A wide range of options to meet your specific requirements
Flexibility is critical when sending money to countries in the Horn of Africa, and we've heard from our customers that it's important for both the sender and the recipient. As a result, we provide a variety of remittance options through our money transfer service.
With SafariRemit, you can send money from the UK (soon all EU, the US & Canada) with ease and flexibility. SafariRemit makes it simple to send money to anyone in the geographical area we cover in Africa, whether you're at home or on the go, using a desktop, laptop or mobile device. Moreover, all transactions are secure with bank level security infrastructure in place.
Our flexible money transfer solution puts you in charge of how you want to send and receive money, no matter your preferences. So pay your loved ones back home whenever and wherever you choose and avoid the long lines at the bank or money transfer shops and kiosks. Incredibly user-friendly, both on desktop, laptop and on mobile devices.
We've got you covered, whether you're looking to deposit money into a bank account, have funds sent to your family's nearest cash pickup point, or send money from SafariRemit platform to your loved one's mobile money wallet.
Instant money transfers to the Horn of Africa
SafariRemit's quick money transfer service is perfect if you value speed over everything else regarding your remittances. With our fast remittance service, you may send money in a matter of seconds after signing up.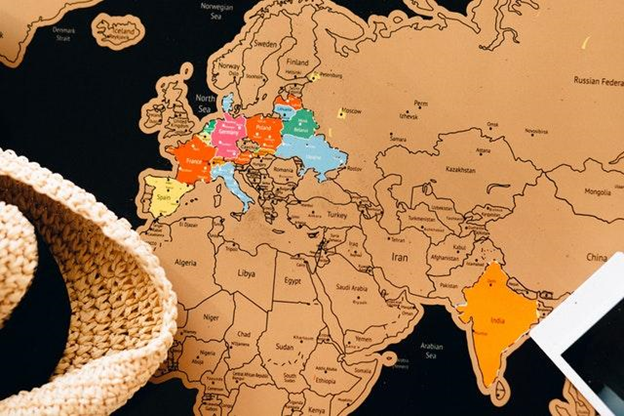 The Horn of Africa is a popular destination for mobile money transfers. Our upcoming SafariRemit mobile app is for you. With only a few touches on your phone's screen, you'll be able to send money instantly.
Thanks to our cutting-edge technology, relatives and friends may rest easy knowing that their money will arrive on time.
Secure remittance service
At SafariRemit, we recognize how important it is for the African population to have confidence in the global remittance sector. Djibouti, Ethiopia, Kenya, Somalia, Somaliland, South Sudan, Sudan, Tanzania, and Uganda are all nations in the East and Horn of Africa. SafariRemit was born out of the need for an easier and reliable method of remitting from the UK to a list of growing African countries.
With the help and collaboration of financial institutions in Africa, we are able to provide millions of Africans with reliable remittance services. SafariRemit ensures the security of your funds. We are FCA regulated thoroughly and regularly vetted. We work together with other banks and payment institutions in Africa to provide the most secure money transfer service for our customers. We take care of your money and your personal information. We work to make money transactions to and from the African diaspora easier, faster, and more secure.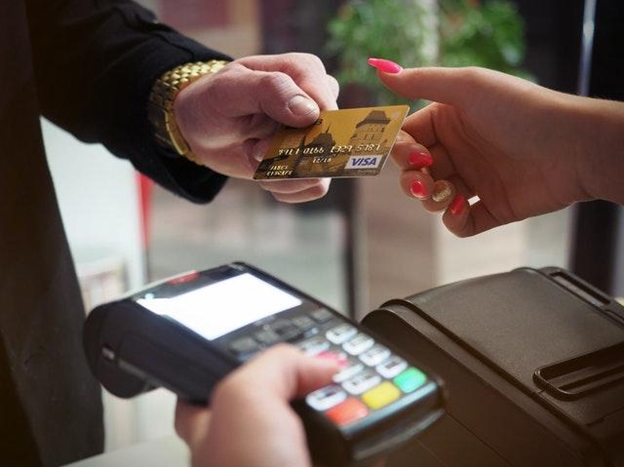 It's a great way to get the lowest transaction costs possible
There's no need to stand in line at the bank to pay exorbitant transfers or hidden fees for transferring money to family and friends overseas. SafariRemit allows you to avoid long lines and transfer money at a minimal transaction cost. The easiest and most cost effective method to send money to Somalia and other countries in the Horn of Africa is through our online money transfer platform.
SafariRemit allows you to receive the cheapest remittance costs when transferring money to loved ones in other countries (see price comparison charts below). With SafariRemit, there are no hidden fees because the site has an in-built calculator to help you figure out how much your transfers will cost.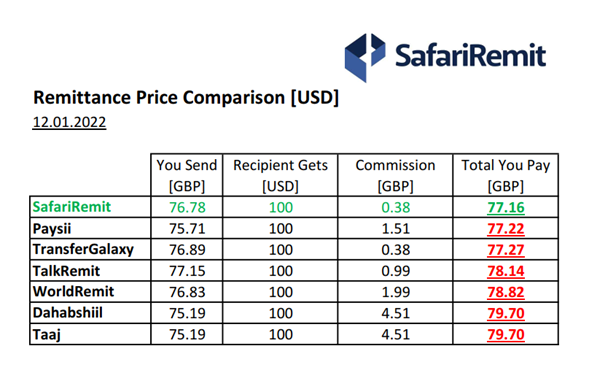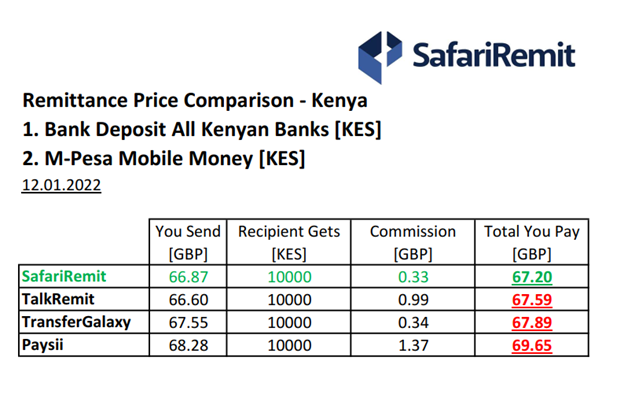 Users will appreciate the ease with which they may transfer money using our platform
We take great satisfaction in providing our customers with the finest and most convenient means of sending money to friends and family in Africa as a company. Using SafariRemit, you can send money from the UK to Africa's horns without leaving our online platform.
Our easy to navigate platform is one of our greatest strengths. You can transfer money from the UK to anyone in a growing list of African countries in three simple steps:
Enter amount
Select a recipient
Confirm and send
Conclusion
A weekly or monthly ritual for many British immigrants with families in Africa is transferring money to their loved ones. However, we know that it may be difficult to balance one's career and family responsibilities while still ensuring that one's family in Africa receives the money they need. SafariRemit's customers gain from convenience, speed, trust, affordability, and ease of usage, to name a few.